SQL Saturday #864 is coming up on June 8th, 2019, Save the Date! We are proud to sponsor and contribute to an event organized by the community for the community.
SQL Saturday is a free training event for Microsoft Data Platform professionals and those wanting to learn about SQL Server, Business Intelligence and Analytics
Every year in the South Florida edition, over 600 attendees come to learn from outstanding professionals, network with peers and have fun.
Link to Event Registration Portal: https://www.sqlsaturday.com/864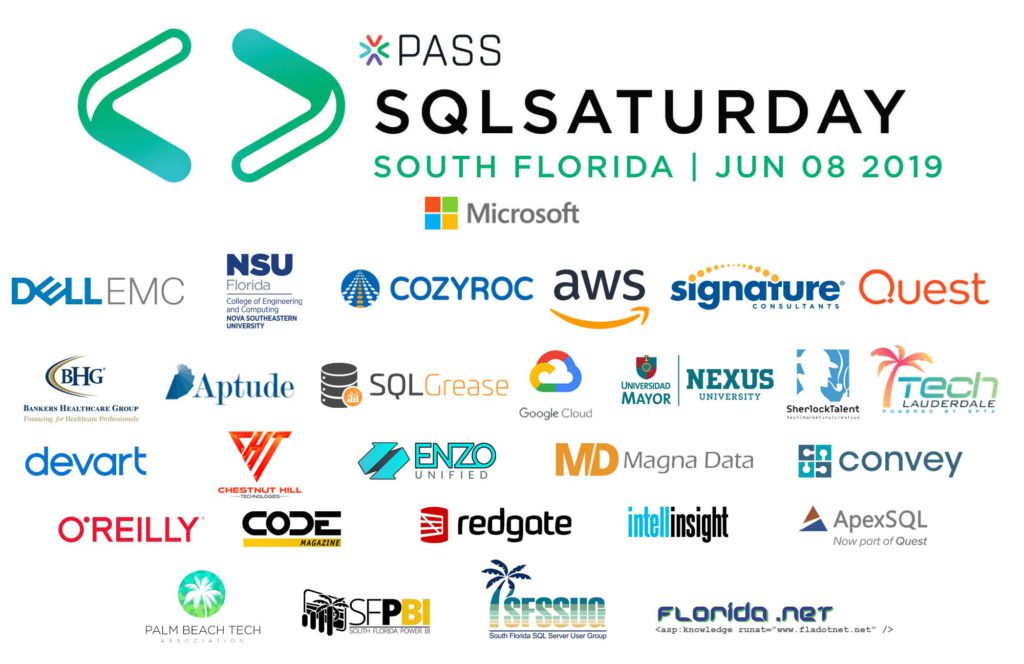 Link to event photos: https://data-geeks.org/sql-saturday-2019/