Date/Time
Date(s) - May 19, 2022
6:00 pm - 7:00 pm
Categories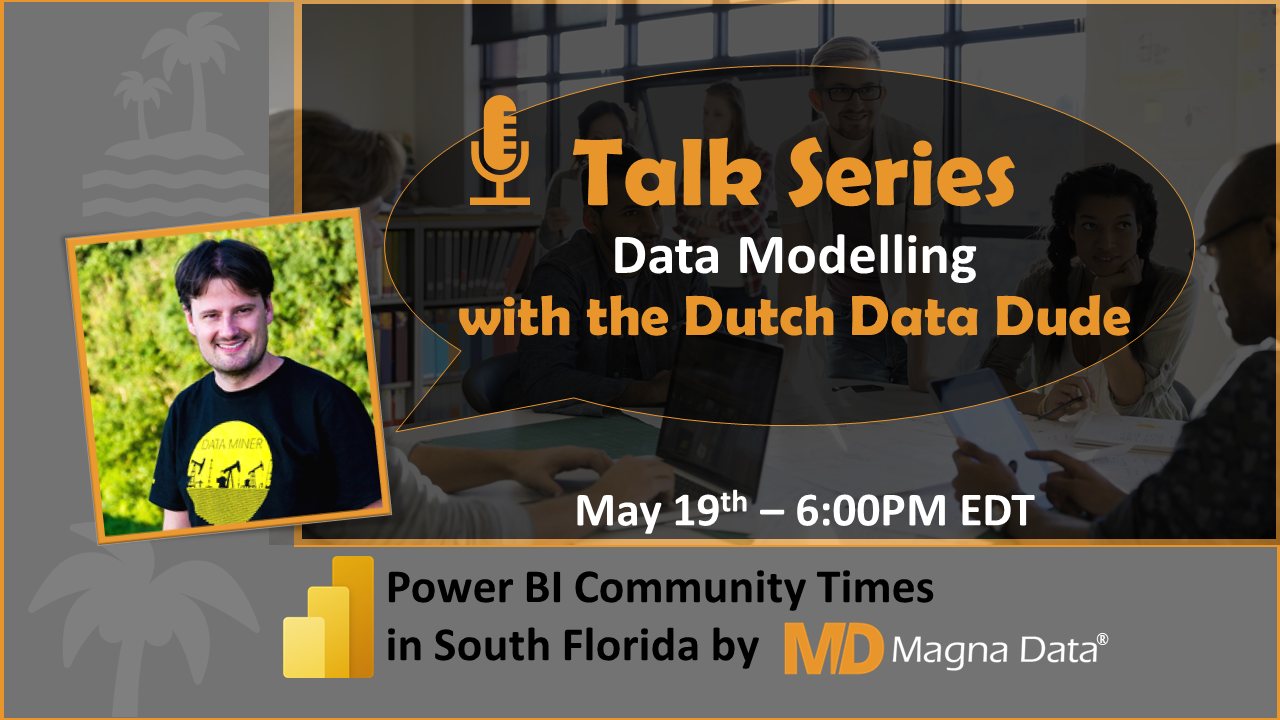 Power BI Talks Series: Data Modelling with the Dutch Data Dude
Power BI Talk Series are meant to be a space where the featured speaker will cover a short presentation and host a discussion around the topic.
Attendees will have the opportunity to actively engage and participate.
It is always a pleasure having Jay coming back to our group! we welcome Jeroen ter Heerdt from the Pacific Coast, to talk and discuss one of the biggest pain points for Power BI Developers, Data Modelling.
About Jeroen (Jay) ter Heerdt:
Dutch Data Dude. Program Manager at Microsoft.
Jeroen ter Heerdt is a Program Manager with Microsoft. He works on Power BI and is passionate about "all things data"; whether it is about databases, data warehousing, BI, big data, data visualizations, self-service BI, advanced analytics, real-time BI or anything even remotely related to data or insight. He strives to apply these concepts in his life as much as possible. Jeroen combines enthusiasm, vision, and hands-on experience into his talks. His blog is http://www.dutchdatadude.com and he can be found on twitter at @jeroenterheerdt.
Follow Jay:
https://twitter.com/jeroenterheerdt
https://www.linkedin.com/in/jeroenterheerdt
http://www.dutchdatadude.com