Date/Time
Date(s) - November 23, 2020
7:00 pm - 8:30 pm
Categories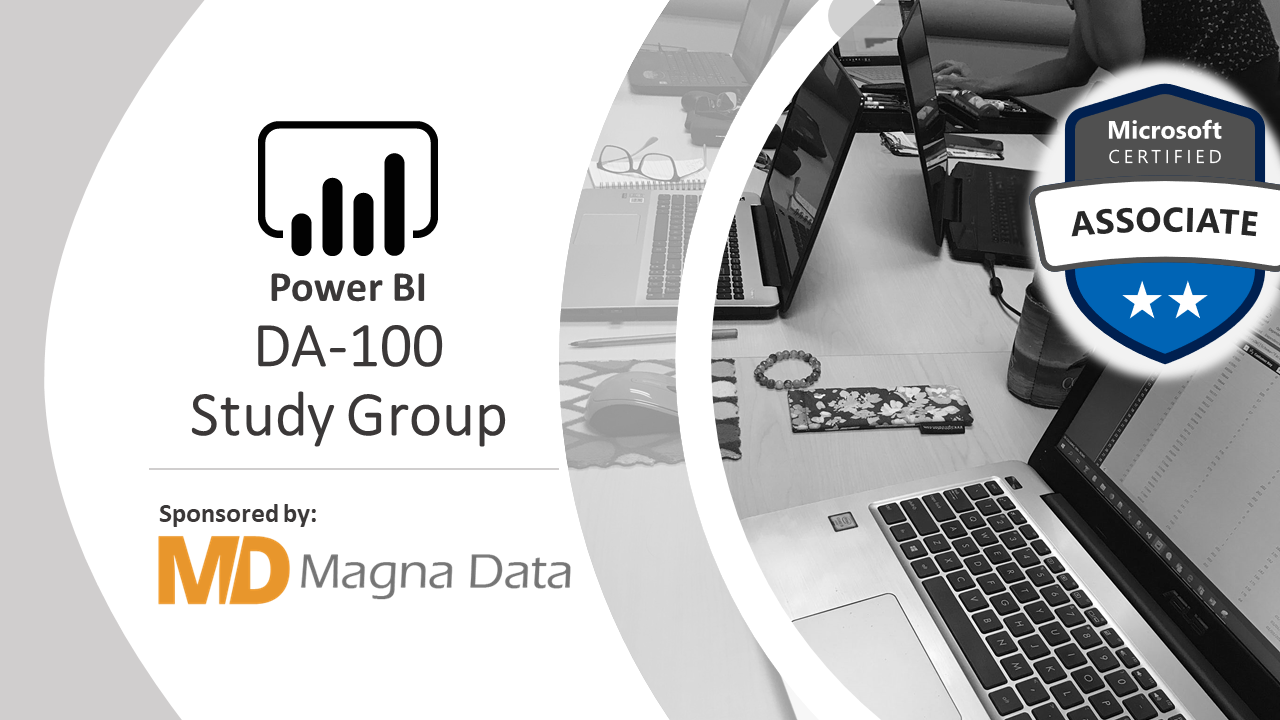 Monday, November 23th, 2020
4PM PDT / 6PM CDT / 7PM EDT [US Time]
Online – Microsoft Teams Meeting
Power BI Community Times in South Florida welcomes back the members of the past Study Group who recently passed the DA-100 exam to share their journey preparation with the community.
Join us for a learning & sharing knowledge experience in a warm+friendly environment.
Are you looking into taking the DA-100 Microsoft Certification?
Can't stay committed over the time?
Looking into ways to learn that could work for you?
Maybe thinking you would like to form a Study Group with others?
Come and learn the journey of the Study Group members who passed the exam recently and hear what worked for them.
The amazing group:
Mike Ford – Business Intelligence Leader – https://www.linkedin.com/in/mfordprofile/
George Squillace – Microsoft Certified Trainer – https://www.linkedin.com/in/georgesquillace/
Gregory Petrossian – Business Transformation Consultant at CSG Pro – https://www.linkedin.com/in/gregpetrossian/
Mark Wheeler – R&D Portfolio (Data) Analyst – https://www.linkedin.com/in/mark-wheeler/
Kevin Mason – Senior Business Intelligence Analyst – https://www.linkedin.com/in/kevin-mason-12a5b449/