Date/Time
Date(s) - September 27, 2022
6:00 pm - 8:00 pm
Location
Microsoft Office - Fort Lauderdale
Categories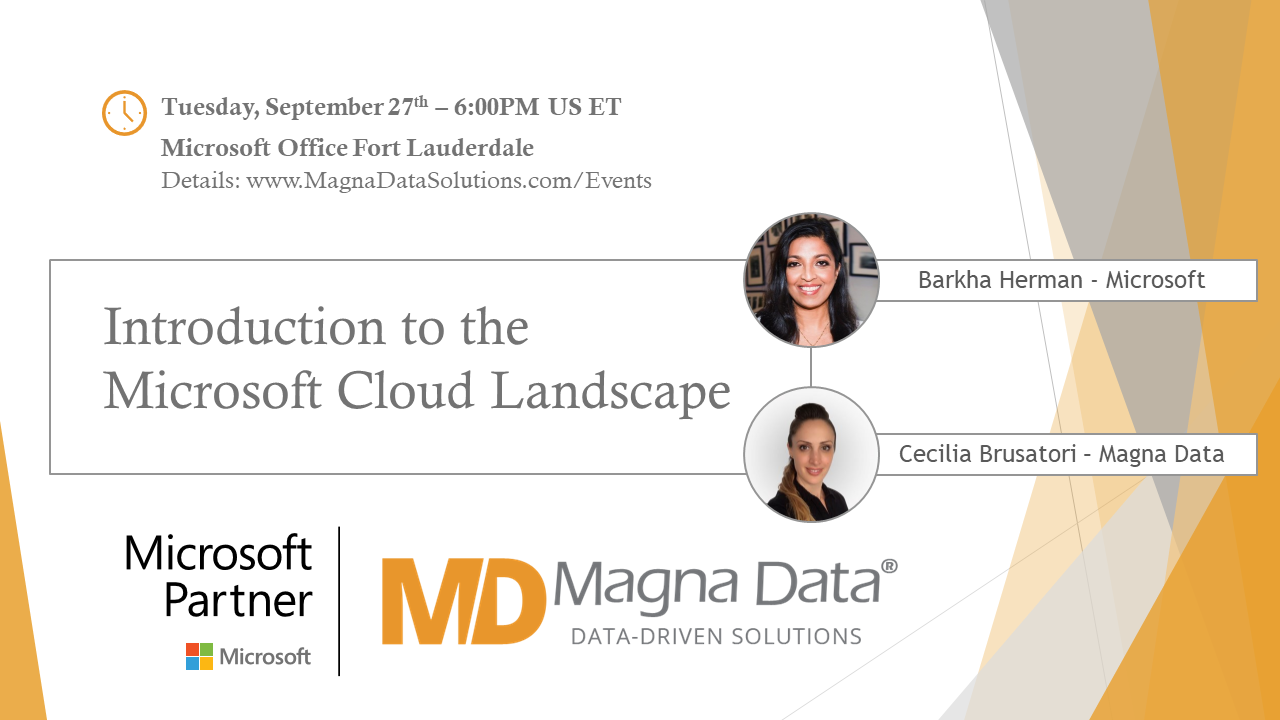 Overview of Microsoft Cloud and its different components for Architecting and Implementing Solutions on Microsoft Cloud.
Help your organization reach its full potential by relying on an integrated and open cloud platform that spans six critical areas—security, infrastructure, digital and app innovation, data and AI, business applications, and modern work.
The Microsoft Cloud technologies enable all types of businesses, including Small and Medium companies, across all industries.
The talk is an introduction and covers general cloud computing concepts, models, and services such as:
• Public, Private, and Hybrid clouds
• Infrastructure, Platform, and Software as a Service
• Core Azure products, services and tools for security, privacy, compliance, and trust
• Data products: Databases, Data Movements ADF, Synapse Analytics and Power BI
Who is this for? IT and Data professionals, CIO, CTO, IT Decision Makers, BI & Analytics Decision Makers and Leaders.
Agenda:
6:00 PM: Check-in begins
6:30 PM: Presentation starts
8:00 PM: Conclusion
Registration required, limited  space: CLICK HERE to save your seat.