Date/Time
Date(s) - May 14, 2022
10:15 am - 11:15 am
Location
University of North Florida
Categories
Exciting news! This year, we will be participating at SQL Saturday Jacksonville 2022 ! Founder Cecilia Brusatori will be getting started attendees in Analyzing Data with Power BI.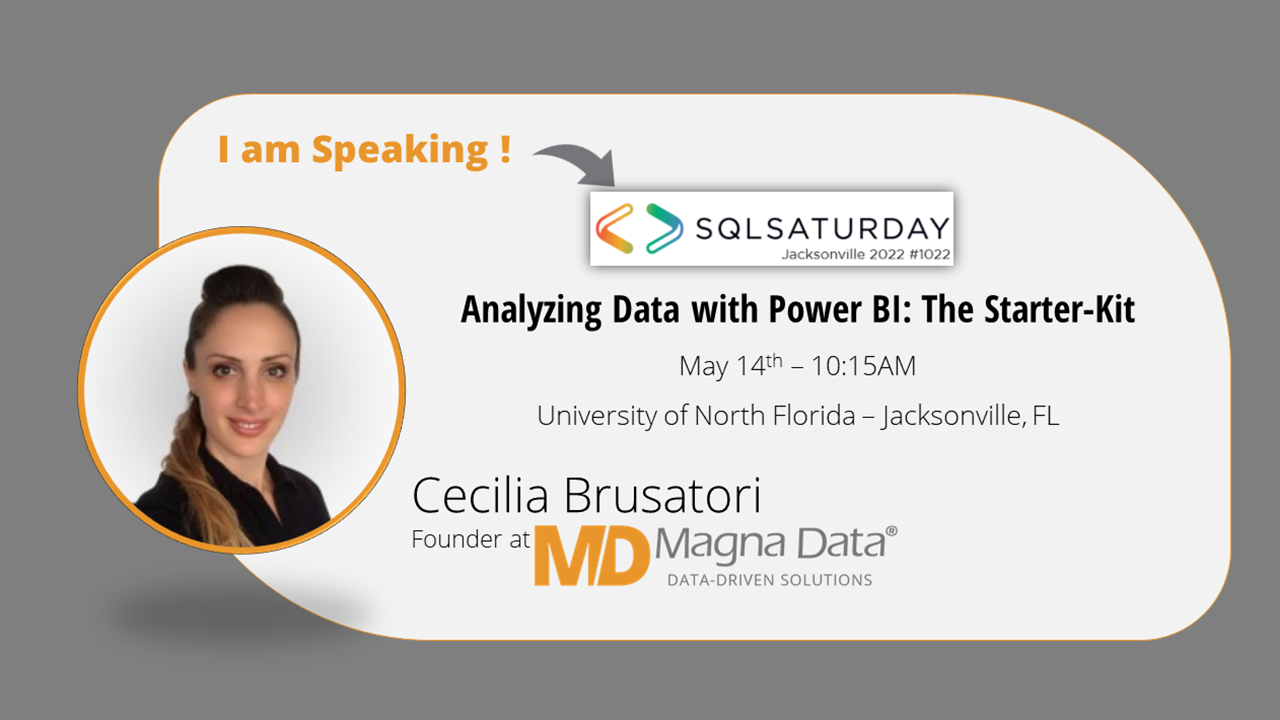 SQL Saturday is a training event for SQL Server and data professionals who want to learn how to elevate their careers to the next level. This is the 14th year of SQL Saturday in Jacksonville and will be held on May 14, 2022.
FREE day of training sessions for Microsoft Data Platform professionals and those wanting to grow their skill set in Business Intelligence, Analytics, and SQL Server.
Analyzing Data with Power BI: The Starter-Kit
In this session we will go through how to create content in Power BI for Data Analysis, along with the important aspects that you will have to watch and learn if you want to move straight and faster into the right direction.
May 14th, 2022 – 10:15 AM
University of North Florida